Case Pocket Knife with Boot Sheath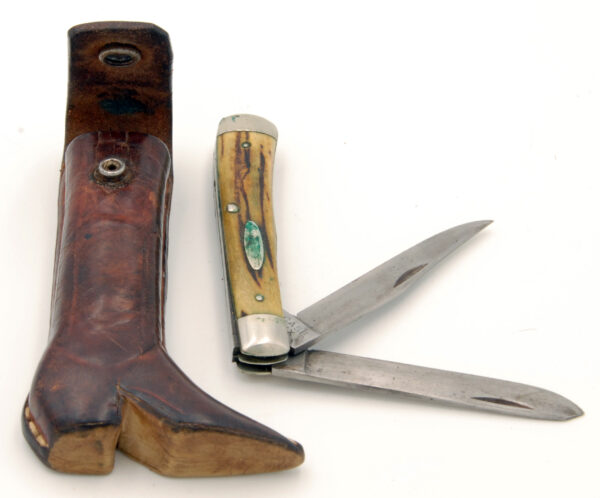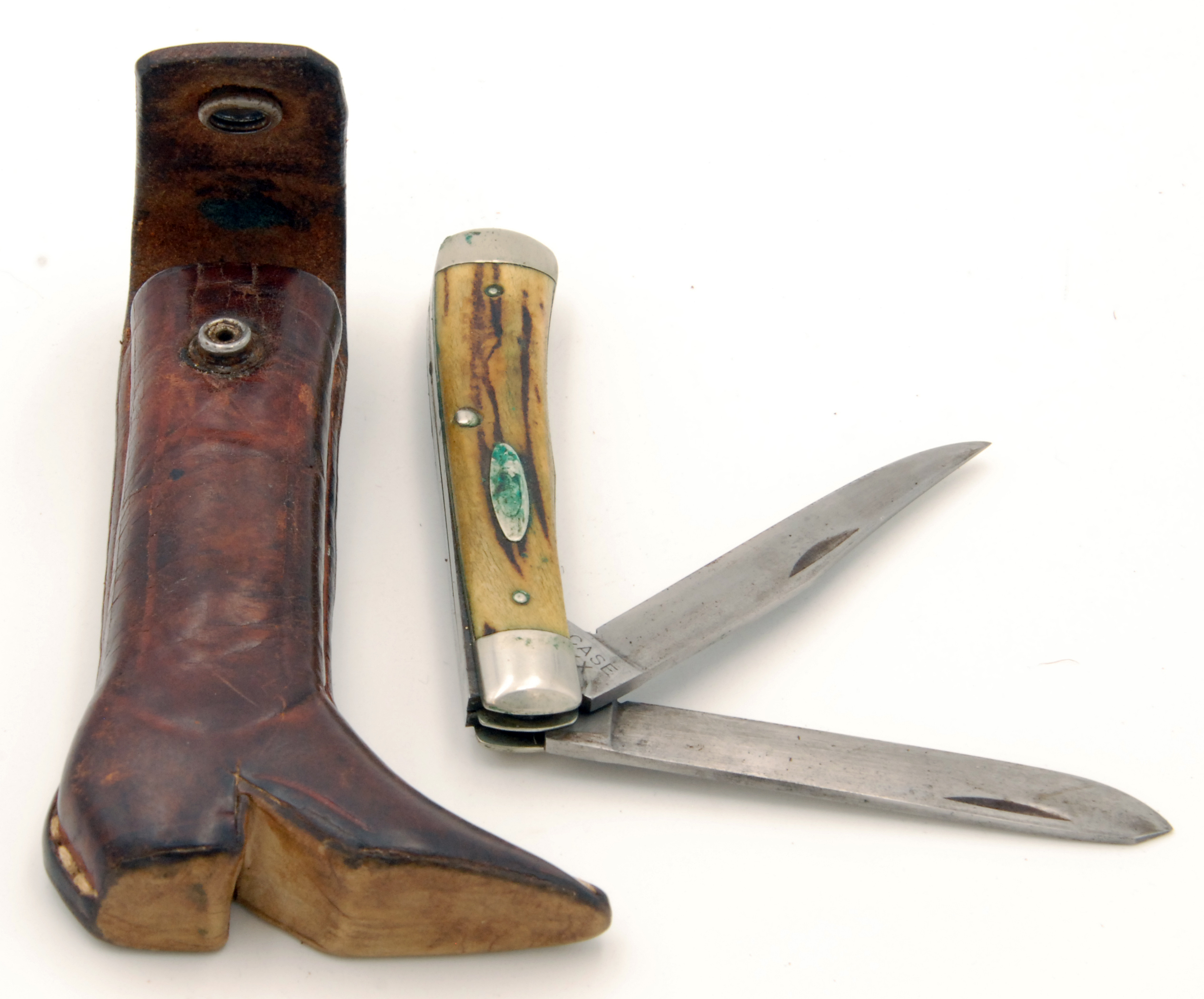 Case Pocket Knife with Boot Sheath
$450.00
Case Pocket Knife with Boot Sheath
Case bone handle XX two blade trapper pattern pocket knife with a handmade boot sheath. There are "neat" things in this world and then there "fantastically neat" items. This set ranks near the top. The workmanship is great and the design is even better. It is expensive because I paid too much, but so what. I just had to have it. I remember Margie saying in Nashville more than 30 years ago; "you  paid how much?" The Case pocket knife is just a well-used but 100% original "tool" carried by a working Cowboy! The sheath is hand stitched and in perfect condition.
I told Margie if it never sells put it in my coffin! She is right when she said; "I will need a King Tut's tomb to house all the things I will be sending with you".
If you are under 60 "buy it" because it is just a great Cowboy collectible and you have lots of time to enjoy. If you are over 60, buy it anyway!
Great Cowboy collectible…