Guadalupe Garcia Silver Spurs (Attributed)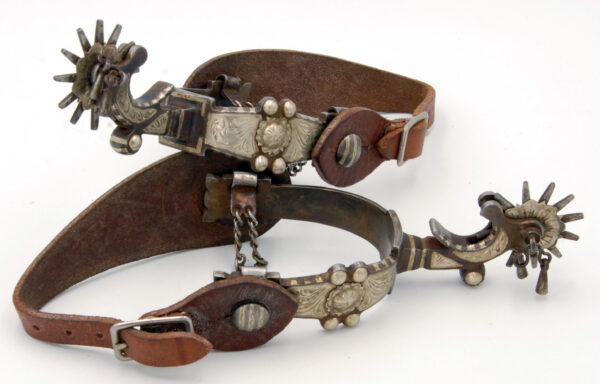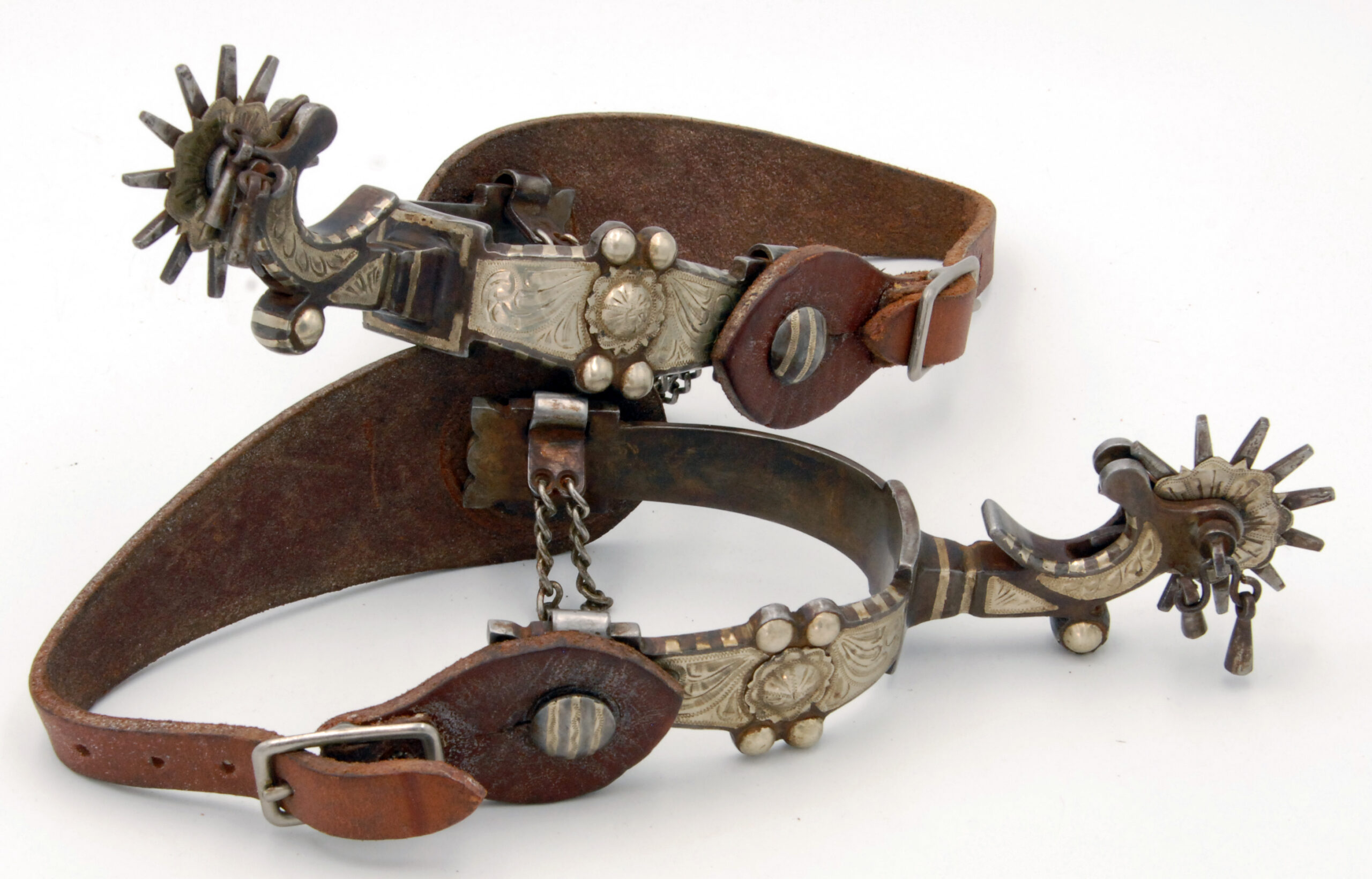 Guadalupe Garcia Silver Spurs (Attributed)
$1,250.00
Guadalupe Garcia Silver Spurs (Attributed)
Incredible Old Western style hand forged silver mounted Cowboy spurs in a famous Guadalupe Garcia pattern. They are hand forged iron with beautiful sterling silver engraved with traditional floral patterns. These are some of the finest handmade sets of Cowboy-style spurs you'll find.
These spurs are very traditional Western Style, with double heel chains and old -style silver barrel chap guards. Floral engraving on inlaid sterling silver throughout.  Engraved on one side and polished steel on the other. The straps quite fancy with tooled leather and silver buckles and concho's mounted over iron. These spurs are attributed to the Guadalupe Garcia Shop in Elko, Nevada, where he employed 100's of workers until his death in 1933. These very special spurs are built to last a lifetime and are of the quality and caliber to become precious family heirlooms. They are in excellent condition and can be displayed with other early Western, California and Spanish colonial saddles, bits, and sterling silver bridles, etc.
A wonderful forged and filed, with silver inlay and engraved set of Cowboy Spurs with original double heel chains. Fine condition. Garcia was known as one of the "Big Three Spur Makers" along with Buermann and Crockett.
Great Cowboy collectible…